Please Note: be sure to back-up and save your current template to your computer. That way you can go back and reinstall it if you make a mistake. To save your current template click on
"Design" > "Edit HTML" > "Download Full Template"
The Blogger Navigation Bar is the blue bar that sits at the very top of your blog. It can be an eyesore to your beautiful blog design. Here are 4 easy steps to remove it.

Step 1: Log into Blogger and click on "Design" then "Edit HTML".
Step 2: Highlight and Copy this code:
#navbar-iframe {display: none !important;}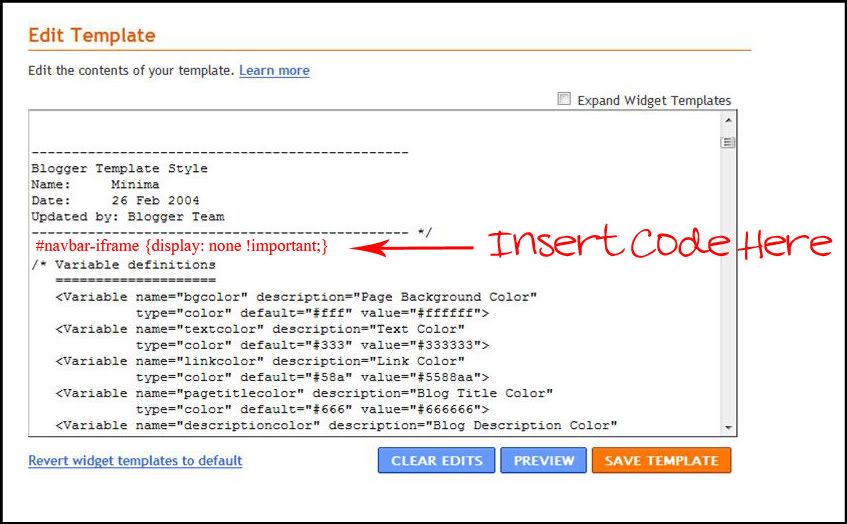 Step 3: Insert the code right above /* Variable definitions
Step 4: Click "Preview" to make sure it's gone then click "Save Template"